NewDawn Social Media Threat Monitoring

NewDawn Security's next-generation threat intelligence platform gives you the ability to acquire real-time situational awareness and uncover actionable intelligence through interrogating social media, deep web and dark web data 24 x 7 x 365.
We help you automatically discover threats and vulnerabilities to people, places and things — anywhere in the world.
Built for Threat Intelligence from Social Media, Deep Web & Dark Web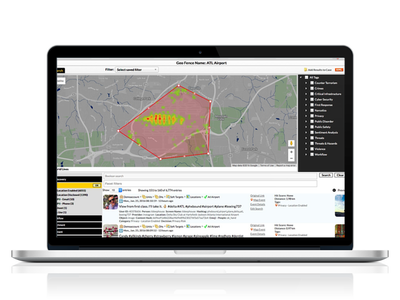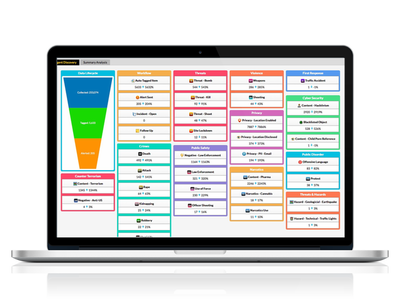 Deployment
NewDawn Security

provides a web-based cloud solution with no hardware or software to install.
Create as many geo-fences, keyword searches, and other supported data collectors you need without limitation.
Enable as many users, processing rules and distribute as many alerts you need without restriction.
We frequently update our platform and there is no additional cost for updates. It's all included in your subscription.
All customers get free training and access to regularly scheduled webinars to learn best practices.
All customers get AMAZING support from subject matter experts and we back it up with a 99.99% Up-time & Support Service Level Agreement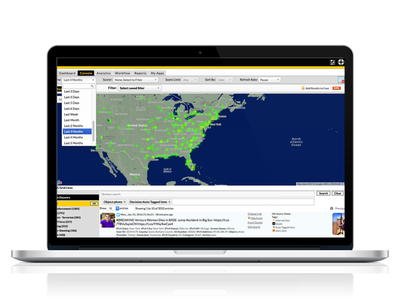 Monitoring
Real-time monitor public social media, deep web and dark web data in one centralized location 24 x 7 x 365.

Create single or multiple circular, polygon, inferred or US National Grid geo-fence searches over any place in the world.

Create single or multiple keyword, hashtag and meta-data based searches from supported data sources.

Translate keyword based searches into 90 different languages of your choosing.

Power users can create command-line rules that directly access firehose sources.

Schedule searches to automatically stop collecting at the date and time of your choosing.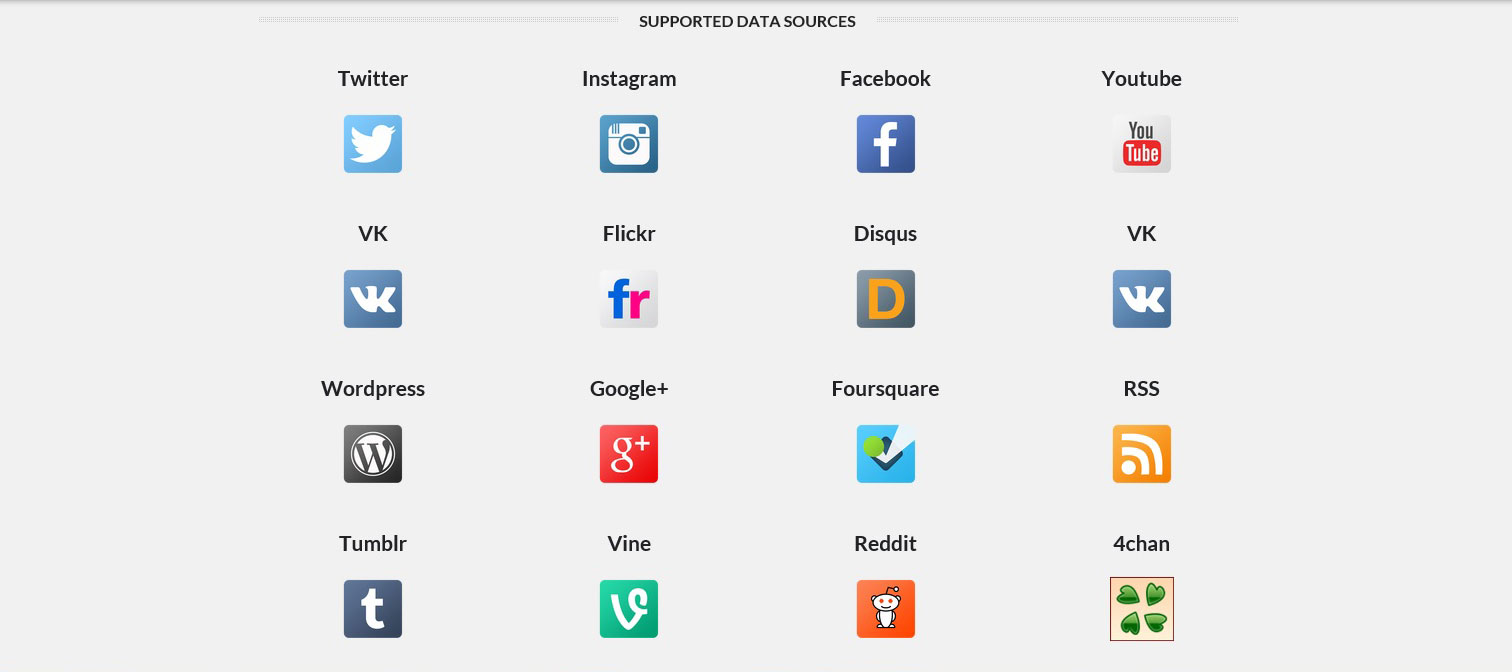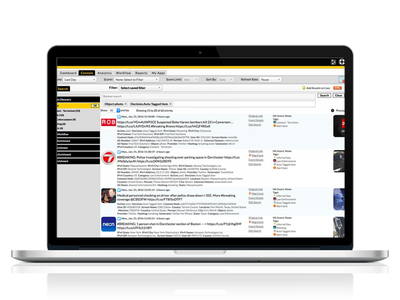 Classify
Named entity recognition extracts people, places and things from each post and stores extractions as searchable fields.

Proprietary sentiment, emotion and psychological algorithms detect threats and control for sarcasm.

Proprietary security algorithms detect cyber threats, vulnerabilities and hazards to people, places and things.

Statistical signal processing algorithms alert users of anomalies that warrant immediate attention.

Machine learning algorithms automatically categorize posts into 25+ security, safety, privacy, and reputation categories with best-in-class accuracy.

Proprietary "enrichment" algorithms add context to posts by tagging data with reference information.

NewDawn Security

researchers update and tune algorithms on a daily basis to adapt to current events, trends and conversations.
Activity Enrichment
Entities such as screen name, hashtags, mentions, urls, generator and content type are automatically extracted and stored as fields.
Emoji Enrichment
270+ emoji symbols are extracted into searchable fields. Intelligent Discovery automatically discovers patterns that would indicate a threat.
Location Enrichment
Location based information such as GPS coordinates, place, city, state and country are automatically extracted or inferred with proprietary analysis.
Cyber Enrichment
Forensic information such as meta-data, IP address, host name, top-level domain and network owner are extracted as searchable fields.
Analyze
Search and retrieve real-time or historical information efficiently with guided navigation facets, Boolean search and saved filters.
Turn any search into a customized dashboard. Drag and drop dashboard searches to organize data as you see fit.
Gain insights from large volumes of real-time or historical data with custom on-demand charting. Visualize and manipulate your data in dozens of ways with canned analytics.
Load search results into a social graph to visualize connected conversations. Export your social graph into i2, Maltego, Gephi and NodeXL.
Topic analytics enable you to quickly absorb what's trending and decelerating with entity word clouds.
Geo analytics enable you to gain insight pertaining to discoveries related to a single or multiple locations.