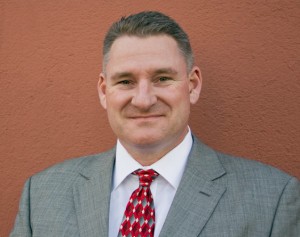 Sean Spellecy is a retired school principal, husband and father.
After three years as principal at a middle school in Oklahoma, a rash of horrific crimes committed against his students changed his life. Seeing that parents and schools were unprepared for preventing these crimes, it prompted his desire to provide a way of increasing the safety and security for schools and families alike.
Infusing all of his experience with young people, education and security into the effort, Sean and law enforcement personnel first helped create an Amber Alert Processing Time Reduction device.
This device was purchased by parents to help insure a proactive plan in times of crisis. Sean resigned from education, due to the multiple requests to make this program available in addtional States, and expanded operations to Hood River, Oregon.
It was in Hood River that the school security portion of the program was perfected. This provided both public and private schools a way to enhance their safety and security, decrease expenses, increase positive public image and mitigate risk.
Now, after five years of development, schools and families alike can drastically enhance their safety both at home and at school in a revolutionary program developed by a man who didn't want to see one more family have to suffer. Schools not only can afford this program, they can't afford not to have this program.